An unexpected decline in Germany's powerhouse industrial sector dragged industrial output in the eurozone back into decline in September, but the fall was not as severe as economists had expected.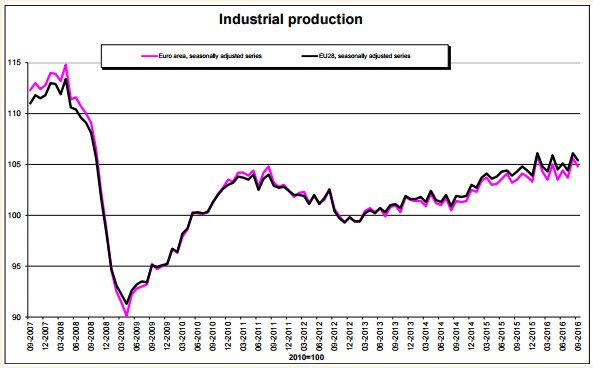 Industrial output excluding construction declined by 0.8 per cent over the month, but was 1.2 per cent higher than the same month a year ago. Although lower than August, the decline was less severe than the 1 per cent fall predicted by economists.
Eurostat also revised upward August's already strong figures, from 1.6 per cent monthly growth to 1.8 per cent.
The Eurostat data follow disappointing figures from the French and German statistics offices last week, which both showed unexpectedly severe declines in industrial output.
Germany's decline was one of the largest in the entire eurozone, alongside Denmark and Greece. Sweden, Ireland and Estonia were the best performers.
September's fall was caused by a 5.6 per cent decline in production of durable consumer goods, whereas production of non-durable consumer goods rose by 0.3 per cent.