The 2022 CU October Meetings will take place from Monday 10 October to Wednesday 12 October (see preliminary Programme below).
Due to the circumstances related to COVID-19, the 2022 CU March Meetings will be held as a hybrid event, to which CU Members can attend both in-person (at the CU premises in Brussels), as well as remotely (via Webex conference calls).
PLEASE Register here before FRIDAY 23 SEPTEMBER 2022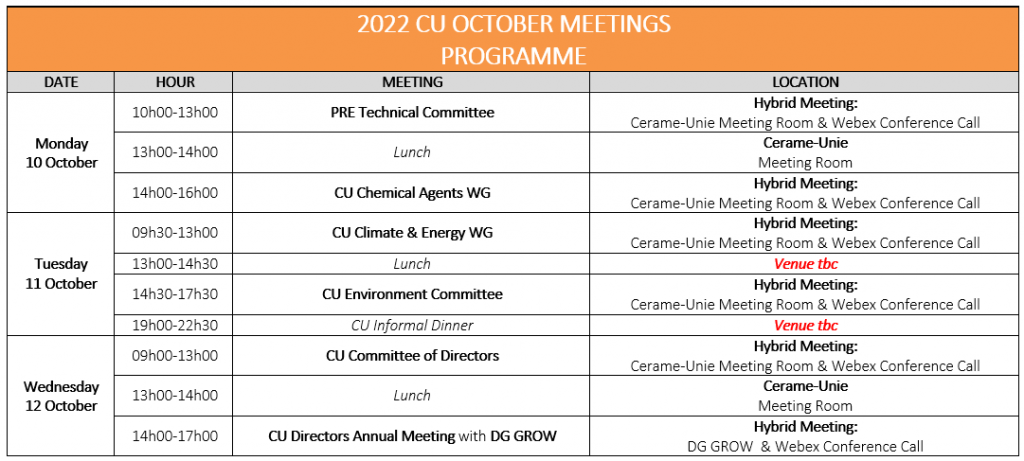 Once you submit the form you should receive an automated confirmation of your registration, by email, shortly after. If you do not receive confirmation (remember to check spam!) or have any questions regarding registration, please do not hesitate to contact my colleagues Wiktoria Cacace or Cecilia Piqué through events@cerameunie.eu.
Further details, including Webex connection details and Agendas of the meetings, will follow in due time (at the latest 3 weeks ahead of the meetings).
Please find HERE the updated List of Cerame-Unie Meetings & Events for the year 2022. Please expect regular updates of this List, which will be duly communicated and circulated. (IF)