The latest trends and developments in China's refractory minerals supply, processing, logistics, and market demand
Supporting Partners
China: what's happening?
Find out by attending IMFORMED's China Refractory Minerals Forum 2022 ONLINE, Wednesday 14 September 2022.
The world's largest source of refractory raw materials is undergoing continual change prompted by a range of factors impacting resource utilisation, ownership, production, availability, and pricing.
This Forum provides an invaluable networking and knowledge acquisition opportunity on the latest issues, trends, developments and outlook for China's refractory minerals and their market demand domestically and worldwide.
Whether supplying, processing, trading, shipping or buying and using Chinese refractory minerals, this Forum will be a vital hub for your business.
Confirmed Speakers
China refractories outlook
Dr Richard Flook, Managing Director, Mosman Resources, Australia
India's refractory market future & the influence of Chinese raw material supply
Parmod Sagar, Managing Director & CEO, RHI Magnesita India Ltd, India
Graphite trading trends in transition
Jack Gao, Managing Director, Refmin China Co. Ltd, China
Current status & outlook for Chinese magnesia production & exports
Hellen Du, Sales Manager, Fupeng International Group Ltd, China
Sustainability in the refractory market
Chen Feng, Sales Director, Imerys China Refractory Producers, China
Shipping market outlook from China
Eddie Boo Koh, Regional General Manager – Greater China Area, Access World, Singapore
Reliance on China: is it strategically advisable? Knowns & Unknowns
James Devlin, Managing Director, China Mineral Processing Sales Europe, UK
Bringing together an expert panel to discuss the latest trends and developments in Chinese refractory mineral supply, processing, logistics, and markets.
Market Outlook

Influencing Factors

Aluminas

Bauxite

Fused Alumina

Dead Burned Magnesia

Fused Magnesia

Spinel

Calcium Aluminate Cements

Graphite

Mullite

Silicon Carbide

Review of China Refractory Minerals Forum 2021 ONLINE
What delegates thought about China Refractory Minerals Forum 2021 ONLINE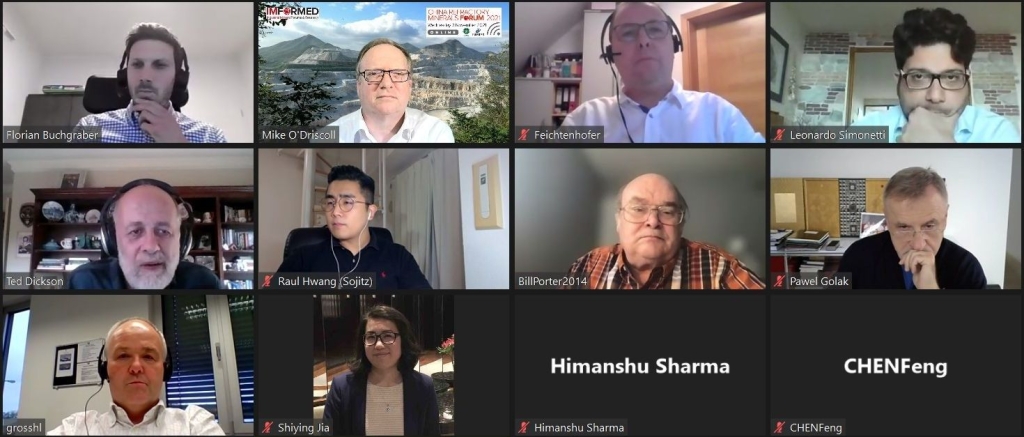 It's really a fantastic conference, especially for me and I learnt a lot from other speakers and those questions raised during the Forum. I look forward to the Forum in China.
Michael Zhang, Assistant to President, RHI Magnesita, China
As always, the selection of speakers, the presentation content and the level of detail is superb. I "participated, learnt, and enjoyed"!
Jenny Warburton, General Manager China and Global Materials, HarbisonWalker International, USA
Many thanks for the conference. The programme was excellent.
Ted Dickson, Consultant, TAK Industrial Mineral Consultancy, UK
Excellent programme and organisation. This is a good Forum, I will attend again.
James Ying, Agent, Nedmag, NetherlandsProgramme Outline