Ructions in the global commodities markets have wrought havoc with demand for both metallurgical and non-metallurgical grades of bauxite. While the demise of the former, used for the production of alumina for aluminium metal, has been well documented, the slowdown in the refractory grade bauxite sector has been less obtrusive. IM's Acting Editor, Laura Syrett, spoke to the industry about how it is dealing with the downturn in refractories consumption.
While the protracted slowdown in the global price of aluminium is making like difficult for the majority of the world's bauxite industry, the contraction in world steel output has been hammering producers of non-metallurgical grades of the mineral.
2016 began with a raft of foreboding news for both sectors. China is considering cutting its aluminium output by 11m tonnes after profitability in the sector fell to zero at the end of last year; Brazil reported that its exports of metallurgical bauxite fell by 8% in December; Glencore Plc's US-based Sherwin Alumina business filed for bankruptcy; and Guyana's Minister for Natural Resources, Raphael Trotman, complained publicly that the country's bauxite sector had "underperformed" in 2015.
Most of the world's non-metallurgical bauxite is sourced from Shanxi province in northern China, with smaller volumes coming from Guyana. It is primarily used in refractories for the crude iron and steel industry – which accounts for around 70% of the market – and consumption has followed the negative trend in steel output. Reliable production figures for refractory bauxite are difficult to calculate, but analysis by Roskill Information Services shows that while exports from China have fluctuated, prices have been sliding steadily.
"Chinese exports of refractory grade bauxite are projected to have been 840,000 tonnes in 2015 – compared to 868,000 tonnes in 2014 and 768,000 tonnes in 2013," Jess Roberts, senior analyst at Roskill, told IM. "Similarly, the average export price for Chinese refractory bauxite was $229/tonne between January and October 2015, down from $252/tonne in 2014 and $260/tonne in 2013."
Roberts pointed to the demise in refractories output as a contributing factor to the price erosion. "Overall, refractories production has fallen by more than 15% since 2011, when output was 42.7m tonnes, and the majority of the reduction is due to lower production from China. Most Chinese refractories are produced for domestic consumption, hence the decline we have seen in the domestic market is directly linked to the slowdown of China's crude steel, cement, non-ferrous metals and glass sectors," she explained.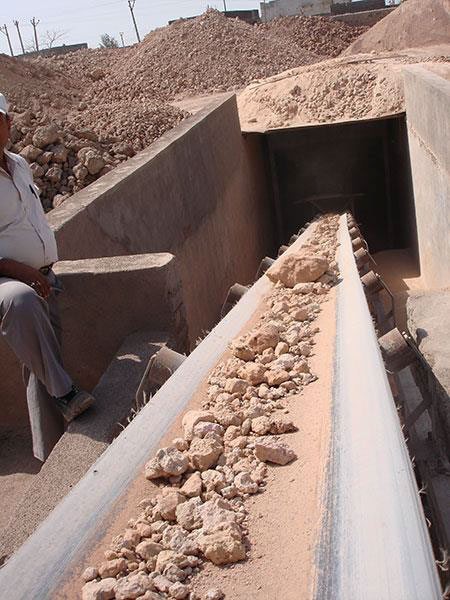 Rough road for refractories
One market source, who buys refractory grade bauxite from China mainly for customers in North America, told IM that production of Chinese material has not decelerated at the same pace as refractories manufacturing, resulting in oversupply which is putting further pressure on prices.
"The picture of non-metallurgical bauxite is pretty bleak," the source said. "I don't see the refractories market ever regaining the ground it's lost. Even if new markets do open up, like Africa or Iran, specific consumption of refractories per tonne of steel is reducing all the time, so there will have to be some structural cutbacks. I think we can rely on the Chinese government to phase out some capacity, but there will be some pain to get through first."
Others are more sanguine about the state of the market, at least from a trading perspective. Germany-based trader, Cofermin Group, last year launched a new subsidiary business called M!NERALS, which focuses on sourcing what it calls "classic" Chinese industrial minerals, including bauxite, for international customers.
M!NERALS' managing partner, Robin Steger, sees China's move to offload more of its excess bauxite production as an opportunity. "We aim to trade around 50-55,000 tonnes non-metallurgical bauxite per year," Steger told IM. "It is all Chinese material for the time being. As we only founded M!NERALS in January 2015, we are still ramping up, but have already achieved a significant part of our target in the first year," he said.
Only around 15-20% of all the bauxite produced globally is consumed by non-metallurgical applications and only a small number of deposits can produce material suitable for use in refractories (source: Ashapura/IM).
Despite their slowing growth profiles, M!NERALS is looking to establish itself as a supplier to traditional bauxite-consuming industries before potentially branching out into more speciality applications. "The markets we focus on are refractories, steel, foundry, insulation and cement. So we are talking about commodity trade and big quantities – we have not specialised in niche markets intensively so far."
Other industry observers concede that Cofermin's decision to gain a handle on China's shift from major market for, to a source of, bauxite makes good business sense. However, one trader told IM that they believed some Western producers of bauxite-based refractory materials invent problems regarding the quality of Chinese and Guyanese bauxite to drive down prices from suppliers, while pedaling myths to customers about the reliability of supply, in order to demand higher selling values.
Such allegations have been roundly dismissed by refractories producers, who said that supply chain transparency is becoming more critical when margins are so tight and industry competition is fierce. "If a customer finds out they have been misled, they can easily switch to another supplier," one source said. "In a small industry, you don't run risks like that, not now."
A desire for transparency is one of the reasons why Cofermin – and its M!NERALS arm – has found a ready market for its services in the industrial minerals industry. Steger suggests that while the sector is undergoing several important shifts, consumers are looking for reliability in areas that previously they may have found difficult to control, such as sourcing.
"2015 was a year of change, with many personnel fluctuations in the management of the key market players," Steger told IM. "We are the new player in this market and we set ourselves up to be very lean, to be in a position to avoid additional costs – particularly overhead costs, which bigger companies have to factor in – and to pass this price advantage through to our customers. This makes them more competitive in their business with, for example, steel mills or foundries, without changing the source or quality they're used to consuming."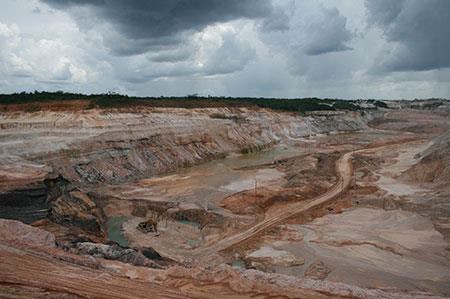 Assured from Shanxi
In early 2015, IM reported on allegations of tax evasion among bauxite producers in Shanxi. Companies were said to be conducting cash-only deals in order to sidestep VAT and cut the selling price of their material by up to 20%.
However, according to Steger, these irregularities have so far not affected M!NERALS. "We have never been touched by those issues and, as far as I know, our Chinese partners were not affected or involved in that story," he said, adding, cryptically: "Sometimes, when people get too greedy they risk their existing business. We run a stable and reliable network and would never risk to harm ourselves or our partners like this."
As for the allegedly unreliable supply of refractory grade bauxite from China, Steger feels this is more often to do with the supply chain itself, as well as material sources.
"Unreliability is always caused by a various number of uncontrolled sources or when traders change the source to a cheaper one to obtain a lower purchasing price," he said. "We've known our sources for many years and (…) they are very aware of the quality needed and we are very aware that a reasonable and steady quality of course comes at a certain cost. It appears easy to 'squeeze' material's price under the cost level, but the right way to achieve customer's demand on pricing is to review the costs of the whole supply chain from the mine to the application."
Prices
Sources reported flat to steadily declining prices for non-metallurgical bauxite over the course of 2015, with the slide in the material's value accelerating towards the end of the year. Few market participants expect this trend to reverse this year.
In 2014, some suppliers had mooted the idea that the demise in the price of bulk refractory grade bauxite was being partially compensated by a rise in demand for ceramic proppants in the hydraulic fracking industry. Today, with crude oil prices sinking below $30/barrel (bbl), compared to around $120/barrel in mid-2014, these predictions have tailed off.
Steger agrees that bauxite prices are under strain. "Chinese pricing decreased over the whole year," he said. "What we observed in the refractories industry, is that they face a high price pressure from the steel industry."
Unlike some, he is hopeful that the market has now at least reached a floor. "We expect that export prices will follow local consumption. Prices have already reached a very low level and it would not be good for the Chinese bauxite industry if prices dropped further. Having reached a kind of bottom, we cannot imagine that the price development from 2015 will continue that much more," he said.
Looking ahead, Steger also has also noticed shifts in the supply of refractory grade bauxite, which could alter the dynamics of the industry. "We have observed that, after many years, material from Guizhou in southwest China is coming back to the market. Guizhou material was not properly accessible for the last couple of years. It is a little different in quality, but still interesting for the refractories industry, due to its purity and has been used for refractories in the past. This might become a third option, next to Guyana and Shanxi," he suggested.
Bauxite for ceramic proppants
According to Roskill's Roberts, one of the notable highlights of the non-met bauxite market in the last five years has been its use in ceramic proppants for fracking. This is despite the sudden drop in oil prices from over 100/bbl in June 2014 to below $30/bbl by the end of January 2015, which had a sharp impact on ceramic proppant consumption – around half of which is used in North America.
The use of calcined bauxite in proppant production grew by more than 35% per annum between 2011 and 2015, Roskill estimates show, and proppants now represent the second largest market for non-metallurgical bauxite.
Most ceramic proppant production based on a bauxite feedstock occurs in China (North American output is primarily kaolin-based). While consumption of ceramic proppants in North America has slowed down, and will likely take a couple of years to recover, there could be good potential for ceramic proppant consumption to increase in China. The largest domestic Chinese hydrocarbon resources in China are 5,000 metres deep or more, and so will require high-strength proppants.