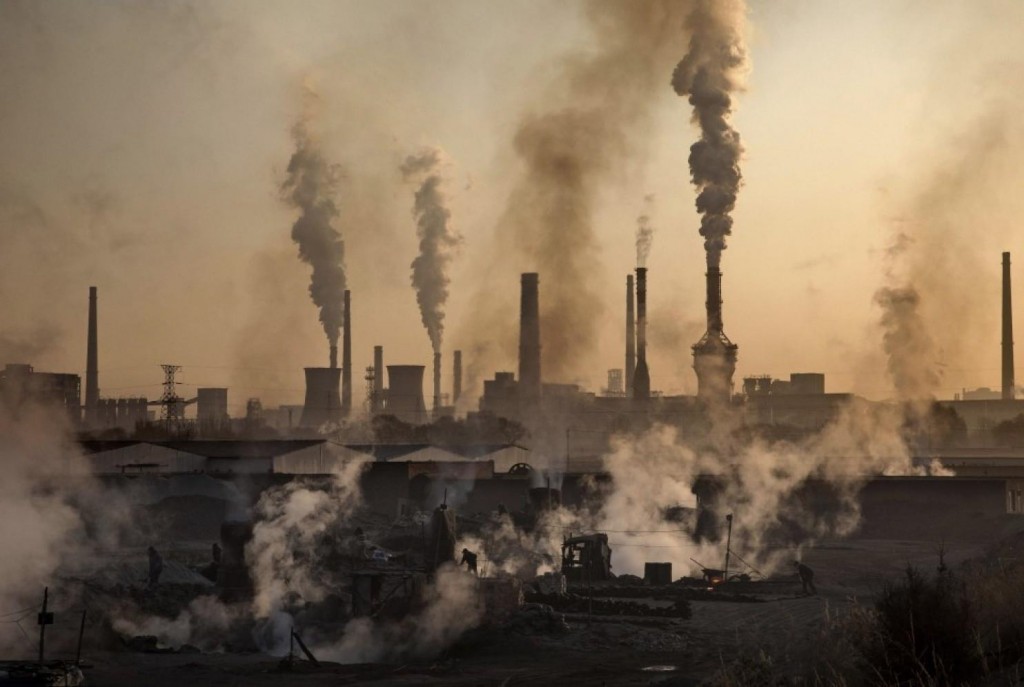 When it comes to steel, China is faking it.
Faced with global condemnation for flooding world markets with cheap steel, China announced last year it had implemented ambitious cuts in steel capacity.
But a new report by Greenpeace East Asia and Chinese consultancy Custeel says that number was largely smoke and mirrors. Many of the plants China says it closed down were already idle, while production was restarted elsewhere and brand new plants opened.
In fact, China's steel industry actually saw a net increase in operating capacity equivalent to twice Britain's total capacity, the report concludes.
That's bad news for the air in Beijing, but it could also inflame China's trade relations with the United States and the European Union, which have repeatedly accused China of dumping cheap steel abroad and damaging their own steel industries.
Tens of thousands of European steelworkers demonstrated last year in Brussels and in Germany against cheap Chinese steel.
"Impressive as they seem, China's current steel capacity reduction targets won't suffice to limit oversupply, as local governments maneuver to shield zombie steel mills and minimize the impact of the policies," said Lauri Myllyvirta, Greenpeace global coal campaigner.
"Global markets are awash with steel and the people of northern China continue to choke on the industry's major byproduct, smog. Increasing steel capacity makes neither economic nor environmental sense."
China, which accounts for half the world's steel production, has a total capacity of 1.1 billion metric tons (1.2 billion U.S. tons): It has announced plans to eliminate 100-150 million metric tons (110-165 million U.S. tons) of annual production over the next five years, but cutting capacity has so far done little to rein in output and exports.
Last year, it said it had far exceeded its initial target to cut capacity by 45 million metric tons (50 million U.S. tons), recording cuts of around 85 million metric tons (94 million U.S. tons).
But the report says that 73 percent of the announced cuts in capacity were already idle — in other words the plants were not operating. Only 23 million metric tons (25 million U.S. tons) of cut capacity involved shutting down production plants that were operating.
At the same time, some 54 million metric tons (59.5 million U.S. tons) of capacity were restarted, and 12 million metric tons (13 million U.S. tons) of new operating capacity came online.