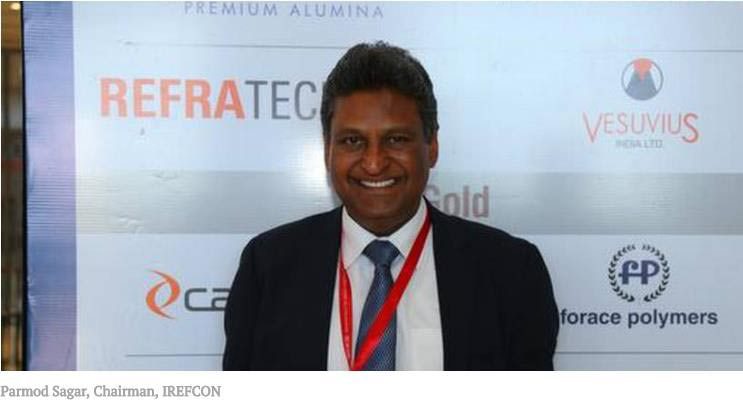 Better mining policy is the need of the hour to encourage the segment, says Chairman, IREFCON NEW DELHI, MARCH 11
Considered to be a 'dying industry' till recently, domestic refractory makers are suddenly finding their place under the sun, thanks to the spurt in prices of Chinese imports.
Earlier, apart from finished products, nearly 40 per cent of the raw materials for refractory bricks — such as magnesite, graphite, fused and calcined alumina and high grade clays — were imported from China. However, with China clamping down on mining and introducing stringent pollution control norms, the supply of raw materials has been impacted. This has shifted the focus on to domestic refractory makers, said Parmod Sagar, Chairman, India International Refractories Congress (Irefcon).
Refractory products are vital in all high-temperature processes in the making of metals, cement, glass and ceramics. The steel industry is one of the biggest consumers of refractory products, accounting for nearly 60-70 per cent of the total production.
"Till about a year back refractory was considered a dying industry, everyone was ignoring it. But this China issue has brought a change in the way refractory is viewed as a product for steel and cement making," Sagar told BusinessLinerecently at an Irefcon conference.
Despite refractory being a key component for the steel industry, it has hardly found mention in the government's steel policy, he said.
Price surge
According to Sagar, while the price of refractory products has increased by 30-50 per cent, that of the raw materials surged by 10-150 per cent across various categories.
The ₹6,500-crore domestic refractory industry, which has not taken any 'significant' price hike in the last three to five years, has managed to pass it on to its consumers thus far. However, any further price hike would be difficult to manage, he said.
Need for mining policy
To encourage players to set up plants in India, the Centre should focus on supporting the refractory industry with a better mining policy, and allocate funds for research and development of raw material in India, he said. There is also a need to bring down import duty on raw material for refractory to zero so as to encourage domestic production.